Thumb Tip Streamer Zebra 3' (Black and White) by Mr. Magic - Trick
Mr. Magic Thumb Tip Streamer allows the magician to cleanly show both hands empty. The magician then makes a fist with one hand and, with the other, pulls out a black and white, zebra silk streamer! This is an AMAZING-looking effect.
An impactful effect great for parlor and stage performances.
Compact and easy to carry.
Includes written instructions.
Easy to learn.
Easy to perform.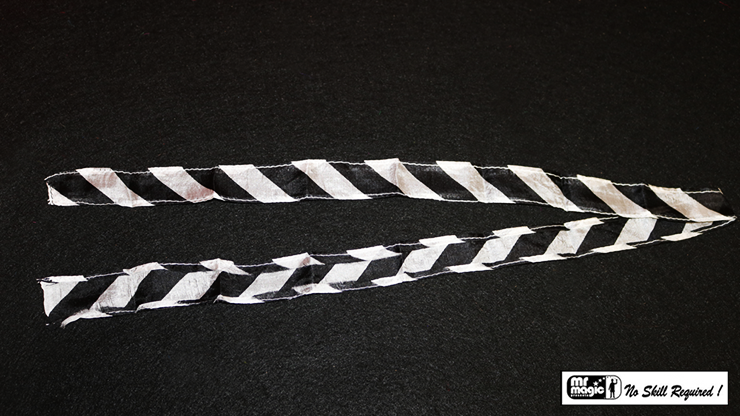 There have been no reviews