PyroPlastic: Green Flame 4 Sheets 197 mm by 127 mm
Nothing gets your audience's attention like visual magic. Now we're taking visual to a whole new level with PyroPlastic: Green Flame.


Created by Jared Manley, a special effects wizard behind Dr. Who, Game of Thrones, Harry Potter, and Sherlock, PyroPlastic: Green Flame is a flash product disguised as common plastic wrapping. Never again dig into your pocket to pull out a random piece of paper that never makes sense in a routine. PyroPlastic: Green Flame can be hidden in plain sight, ready to be used organically at a moment's notice.


PyroPlastic: Green Flame uses a secret formula that gives every flash you produce an ethereal green flame. It feels like you are controlling an otherworldly mystical flame at your fingertips! It's a unique kick that will catch your audience completely off-guard!
Disguise it as cellophane on a tuck box, and use it to produce any card.
Pull a piece of plastic off a cigarette pack and impossibly create a cigarette from out of the flames.
Pull plastic off a piece of candy wrapping and magically create a second piece of candy.
Unseal a pack of cards using nothing more than a bit of fire.
Visually see the change of FriXion pen-type predictions/transformations with transparent plastic!
Comes complete with four green burning PyroPlastic: Green Flame sheets (197mm x 127mm).
No residue, harmful chemicals, or lingering vapors!
This is fiery misdirection hidden in an ordinary strip of plastic! Turn up the heat, with PyroPlastic!



***Variations of PyroPlastic sold separately***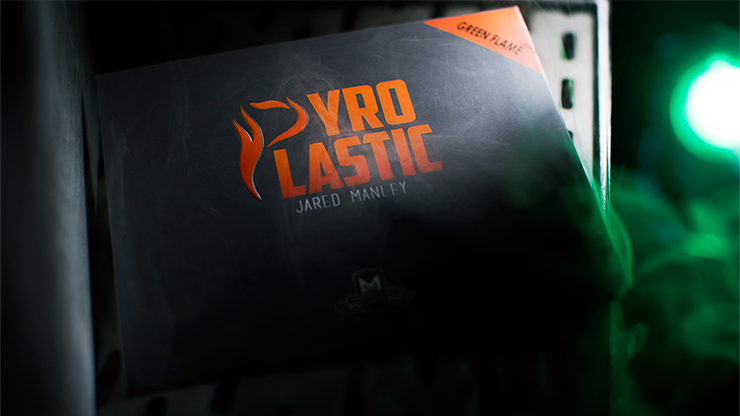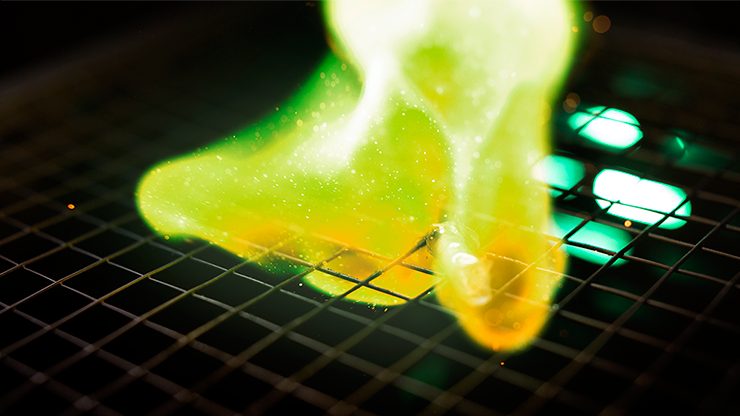 There have been no reviews