Professional Model Table by Amazo Magic - Trick
The Professional Model Table has stainless steel support (2 lb) to create your base and to rest your props. It is completely removable and includes a durable fabric container for convenient protection and for easy transport. It measures about 32 inches in height when mounted. It doesn't come with the upper base so it will be your task to put on the support surface that most you like.

Practical, durable and stylish.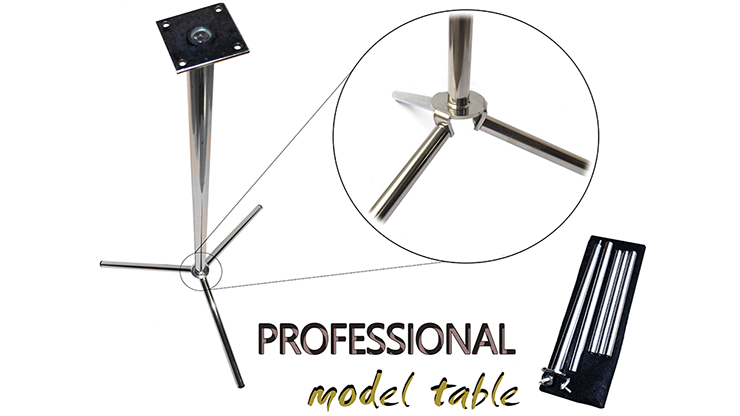 There have been no reviews