Open Warp by Zoyu and Hondo
Card Warp is a classic plot in card magic. It was first introduced by Roy Walton in 1973, visual and powerful. Now Zoyu brings you his variation, Open Warp. Without folding any cards, you can make one card turn completely over, and visually back again in a blink. It's perfect for live performances and the Internet!


In the detailed video instructions, you will also learn the routine One-Handed Open Warp, which uses only one card and your bare hands!


Besides the variation routines, you will also learn how to make the Open Warp gimmick by yourself, so you needn't worry about running out of them! (It just takes few minutes to build a new one.)


What you get:
One set of the Open Warp gimmick
Online instructions
Master reviews:


"This is the best Card Warp I've ever seen, you don't even need to fold the cards... it's direct, visual magic."
- Nicholas Lawrence


"Card Warp has been of my favorite plots in card magic and in modern time. This is what it should look like. Visual and clean."
- Patrick Kun


"Sh*t! I wanna sell it."
- Hondo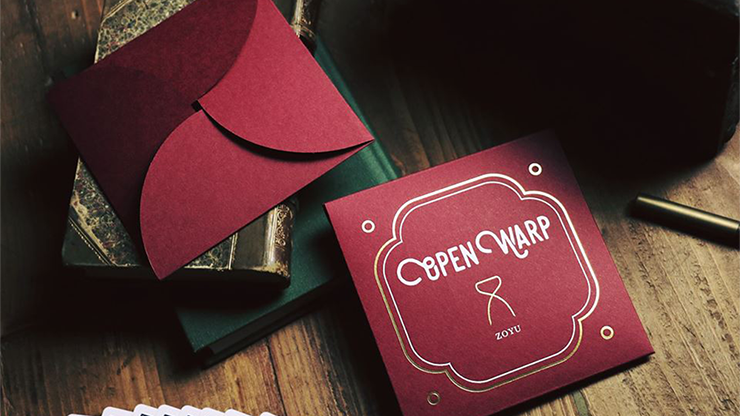 There have been no reviews