Kalanag Magician of the Third Reich by William V. Rauscher - Book
A Kalanag Scrapbook including a lecture CD and DVD of Kalanag in Performance.

Your Orders Are In: Okay, History Buff Joe Stevens, has just announced his 2nd official mandatory reading assignment! His first was Death Camp Magicians Book.

William V. Rauscher tells the story of Helmut Schreiber, who presented mysteries on the stage and left us with a mystery of himself. His political associations and enigmatic background still pose questions for magic history - and for those who explore World War II and theater history. How did Kalanag rise to the peak of success, and what shall we think of him? How was he able to survive Hitler's "Thousand Year Reich" and emerge from the rubble of Nazi Germany with a magnificent show called Sim Sala Bim?

This is an incredible value when you consider you get the book, DVD and CD.

76 page full-color scrapbook and hours of media with CD & DVD!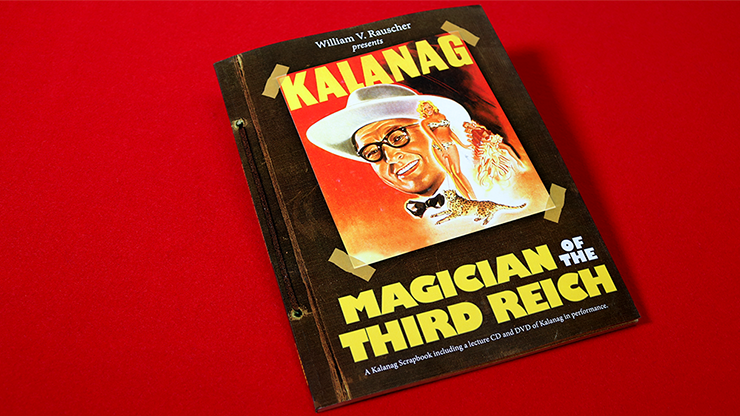 There have been no reviews