Jumbo Champagne Card (Stage) by Astor - Trick
Jumbo Champagne Card is a surprising but very simple trick.

The magician asks a spectator to sign a photograph depicting a bottle of champagne and an empty champagne glass. The spectator chooses a card. The chosen card appears in the previously empty glass on the photograph. The trick does not require sleight of hand.

While using an old principle in magic, this trick is extremely clever and AMAZES the audience. Importantly, it produces GREAT REACTIONS!! It's both a mentalism demonstration (the selected card is shown) as well as magic (how'd it get into the photograph of the glass?).

You'll have fun performing this!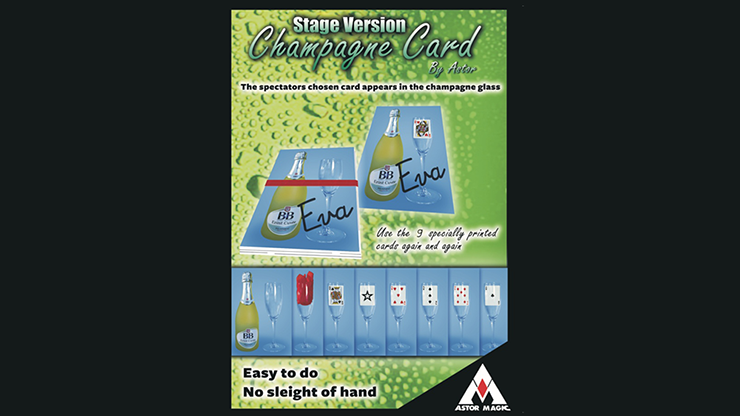 There have been no reviews