Bluff by Aire Allegro eBook DOWNLOAD
In Aire Allegro's latest release in the series, learn how to divine practically any information, entirely prop-less - utilizing her ingenious system for always knowing the thoughts of her spectators.

Divine thought-of drawings, playing cards, star signs and more... with just a few seconds of a process that is not only logical to the effect's premise, but also fits perfectly, theatrically. With this system, you are only limited by YOUR imagination... no pipe dream methods... no convoluted scripts or difficult process for your spectators to follow... Bluff is a simple way to read minds built on an entirely mechanical principle from the past.

The key difference here is that Aire has removed the need for any props. This happened naturally and, as a result, her method is not contrived in any way.

Too many times, a performer creates routines to fit into the modern prop-less style and in so doing, often forgets the importance of simplicity. Similarly, the method must not detract from the overall effect and presentation. Bluff does not encounter these problems. Instead, it uses a beautiful blend of traditional methods, added subtleties, principles, and nuances to create a solid technique for reading minds that is 100% sure fire.

Here is a description of just one of the effects possible with this system.

Tangled Voices: Everyone at the performer's table is asked to think of a drawing, and all imagine transmitting their drawing to the performer. The performer selects one of the participants and explains to all at the table to keep a poker face if they hear their drawing.

The performer explains that she mentally received images of a few drawings from the group. She mentions the drawings she has picked up on. The performer asks the participant to confirm that they heard their drawing, then explains that half of the work is picking up on the drawing, the other half is separating the participant's thought from the those of the rest of the group.

They then direct the participant to decide in their mind alone whether to be a liar or truth teller - it's completely up to them!

The performer asks a couple of questions (remember, the participant can either lie or tell the truth) and you can describe their drawing with certainty! Then as a kicker, the performer turns to the rest of the group and asks them to raise their hand if they heard their drawing mentioned earlier. Members of the group raise their hand, proving that the performer also received their thoughts!

NO language restrictions.

"I've said it before and I'll say it again - mentalism is a subjective art form and we each do things our own way. Aire has taken a challenge I set for her and ran with it, and the result is stunning! I'm proud to say this totally exceeded my expectations and I want to go on record and say I was wrong. My mouth is firmly closed!"
- Peter Turner

"Simple, elegant, and direct. I love it! I will be using this for the star sign portion of Peter's 'Isabella Star 3'."
- Fraser Parker

Download this eBook and learn this for yourself!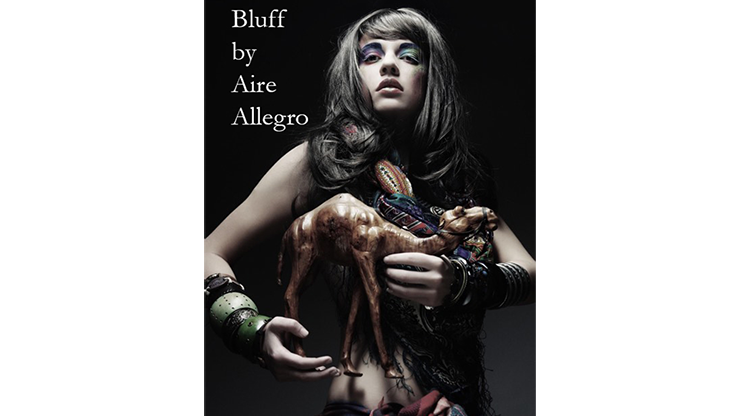 There have been no reviews