Beyond Belief Magic Set by Fantasma Magic - Trick
Your family and friends won't believe their eyes when you show off your incredible skills with the Beyond Belief Magic Set! This amazing set is jam-packed with everything you need to perform mystifying tricks. This amazing magic kit includes:
The Amazing Arm Stretcherama - Stretch your arm longer and longer
The Incredible Money Paddle - Make real coins appear on both sides of a blank paddle!
The Secret Levitation Device - With this special device you can make things float!
The Amazing Egg Bag - An empty cloth bag produces a real egg!
The Magic Cookie - Take a bite out of a cookie and instantly make it whole again!
Psychic Deck - Read your spectators' minds as you reveal their chosen cards!
The Linking Rings - Pass solid metal through solid metal!
In addition to the illustrated booklet, an instructional DVD is also included as an added bonus! The Fantasma Beyond Belief Magic Set is endorsed by the International Brotherhood Of Magicians - the only magic products on the market today to carry this seal!

All Fantasma products conform to the most rigorous child safety testing!

Ages 6+
200+ tricks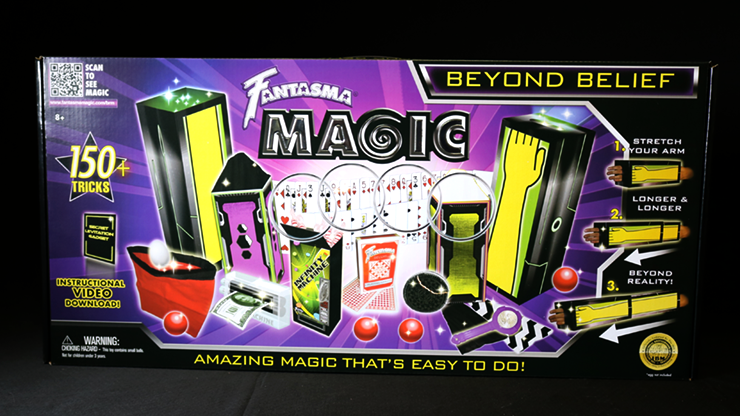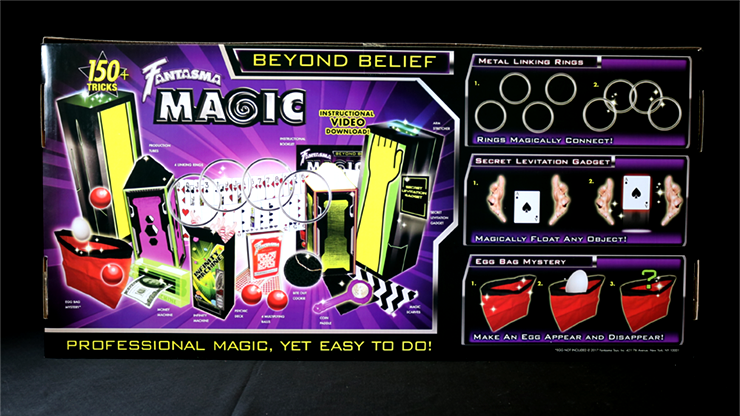 There have been no reviews