Hard Sponge - Something Or Nothing (Green) by Magic By Gosh
Sponge words that are perfect for any magician...
For whenever you need to throw out "something or nothing" literally. This prop is going to be a great addition to your bag of tricks.

Each word is 10 1/2" x 2 1/2" and they are hard sponge so they will hold their form.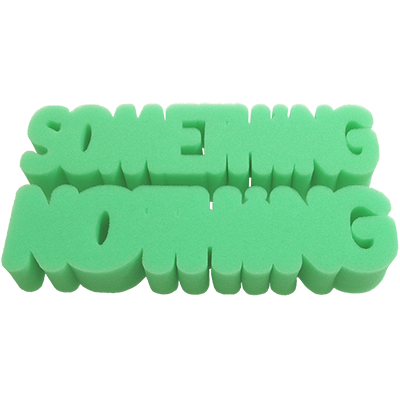 There have been no reviews